Page 3 of 3 •
1, 2, 3
This is random but has anyone seen Kung Fu Panda?? I was just watching the third movie and reminded me so much of reylo. Well I guess reylo enlightened me more on Kung Fu Panda lol. The yin yang symbol is constantly thrown around, and now that I know the panda is a symbol of it, makes so much more sense as to why they chose a panda as the main character.
The third movies shows how pandas had the power to harness chi (AKA LIFE FORCE!) and bring life to withered deadish things. I was like omg reylo!
A couple scenes also stuck out to me. Sure it's all a coincidence but cool nonetheless - Po and his long lost father have a heated discussion in the middle of a long bridge (reminded me of another scene we know so well).
Also, Po was left someplace random by his mother after their village was being destroyed. It was so sad, but made me wonder if this could be similar to Rey's origin - she coming from a people who have a special place in the force, her people were being killed and she was hid literally anywhere so that she wouldn't be killed. I always found the idea of Rey coming from a lineage of the first jedi really cool.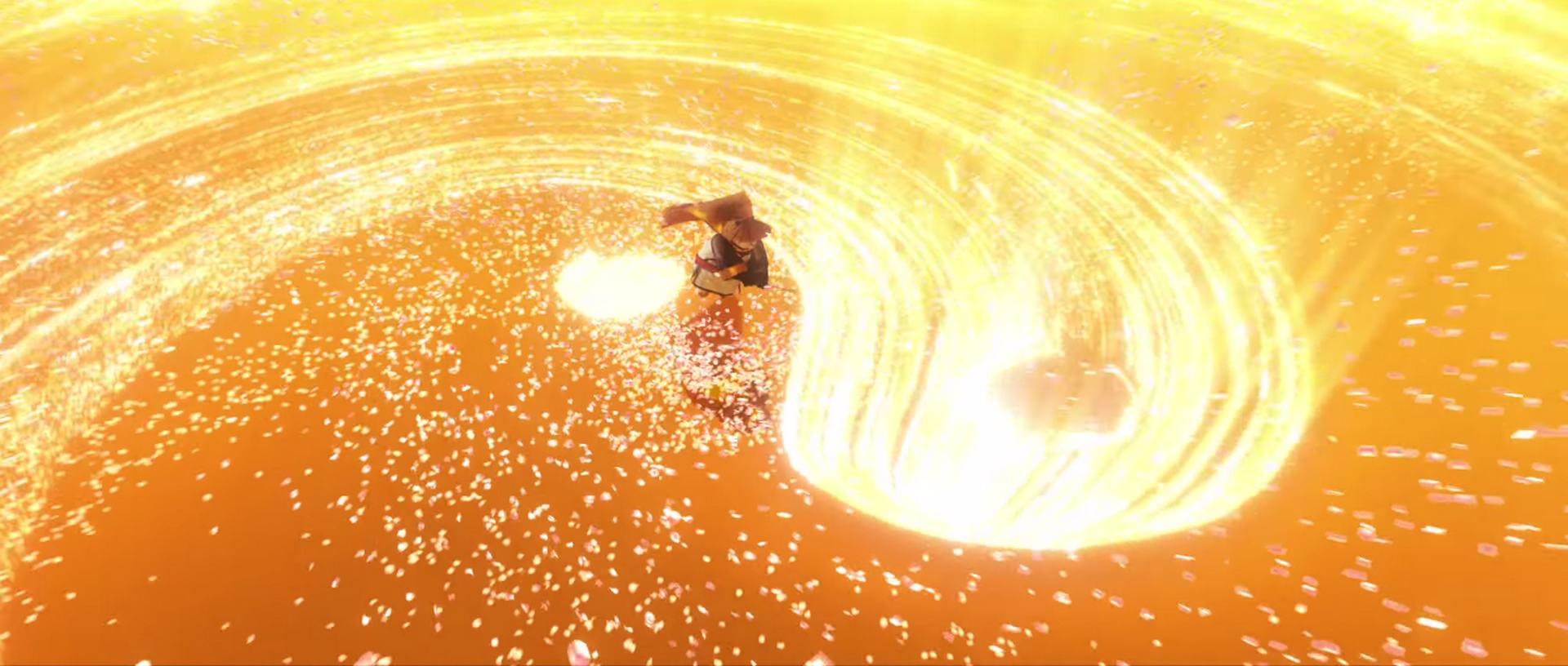 rey09

Force Ghost





Messages

: 2061


Likes

: 9560


Date d'inscription

: 2016-03-29



@Luke Browalker

wrote:People are always stuck on the binary: good vs evil, light vs dark, etc. Even the beloved yin yang is binary. But I think more wisdom is found in the trinary. Good, evil, and the middle. Light, dark, and the gray.

There's a yin yang I've seen that actually has three parts. I think that is much better.
@Luke Browalker
I feel the same way about the 'Grey Jedi'.Their code seems so much more fair.

motherofpearl1

Force Ghost





Messages

: 4394


Likes

: 18257


Date d'inscription

: 2016-07-08



Felt this belonged here.
The article
Odysseus in Phaecia
by Edwin Dolin discusses the ways in which Homer refashioned pre-existing versions of the Odyssey so as to present with a hero who, unlike in those earlier versions, was more complex, and it is this version of Oysseus that has survived through ages and civilsations to come to us today.
Edwin Dolin wrote:The poet of the Odyssey was bold, and nowhere in the poem more so than in the Phaeacian episode, where his artistic ambition required that he take on many problems involved in placing his epic hero, the proud conqueror of Troy, in the condition of what we today would call a picaro.
A picaro is a 'rogue', for those who don't know.
Dolin speculates that the hero in the earlier versions was more 'perfect'.
Dolin wrote:In those earlier versions the comrades were destroyed by their own foolishness. Odysseus never lost his cool self-possession, was never overcome by pride and vain self-glorification. What the poet gained from reshaping the older versions is a hero not simply defeated, but also profoundly guilty; and, among other things, an episode, the Phaeacis, in which that defeated, guilty hero is permitted to be true, instead of false, both to his dark past and to the human beings who enable him, finally, to escape from it.
Dolin wrote:Finally, Demodokos, at Odysseus' suggestion, sings of the last victorious event of the Trojan War, Odysseus' mixture of deceit and violence, the wooden horse filled with soldiers. But Odysseus' reaction to this victory is a flood of tears like those of a woman being dragged away from her husband dying in front of his captured city. In other words, the thought of his victory brings to Odysseus, ten years and much suffering later, not a sense of satisfaction and self-congratulation, but a feeling of desolate, hopeless grief. The conqueror now knows what it is to be conquered. This is a fundamental perspective of the Odyssey, a view of the self-glorifying, warrior world of a saga from a critical angle. It seems unlikely to be an accident that the epithet ptoliporthios, 'sacker of cities,' is chosen by Odysseus to proclaim himself to the Cyclops and is then repeated by the Cyclops when he curses Odysseus. The concept expressed by this epithet is the subject of Demodokos' song of the Trojan horse, which is followed immediately by the simile of the captured woman forced away from her dying husband. The man who ten years before was proud of having sacked cities now cries like a woman whose city has been sacked.
Page 3 of 3 •
1, 2, 3
---
Permissions in this forum:
You
cannot
reply to topics in this forum